OTT in the Media: A Promising Future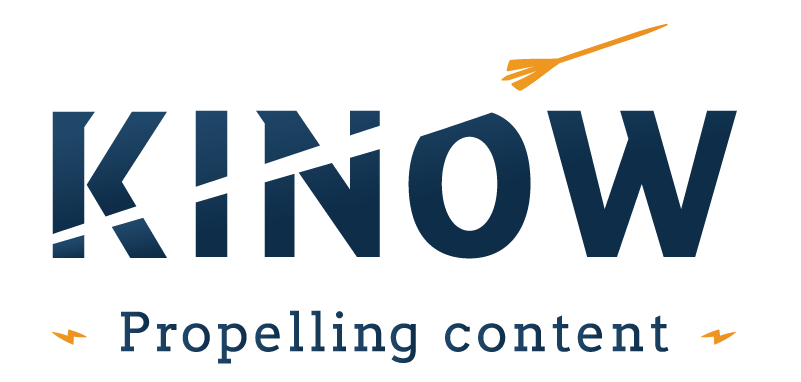 In recent years, the digital revolution has been shaking up the media and entertainment sector, particularly with the digitalization of consumption. Netflix, OCS, Prime Vidéo, Disney +, Salto, streaming platforms have enjoyed dazzling success. During the second half of 2020, the proportion of French people who subscribe to at least one SVOD service passed the 50% mark (52.7%). According to Digital TV Research, SVOD revenues are expected to double in the coming years and grow by $50 billion between 2019 and 2025 to reach $98 billion.
OTT (Over The Top) is proving its worth in many fields: 7th art, festivals, e-learning, sports… The media field is more and more interested in it because there are real advantages to this type of service.
At the beginning of 2021, Gauthier Normand, co-founder of Reworld Media expressed himself on the subject in an interview with CBN: "You have to look at the market trend. The SVOD, the OTT, is 80% growth, 50% of households affected. So there is a market to go after. Around the world, we can clearly see that OTT and SVOD are grabbing market share from the linear content. We are part of this trend."
Streaming, an ever-growing consumer trend
Its ease of use is one of the reasons for its success. Subscriptions and unsubscriptions can be made online and content is available at any time of the day or night. Users can watch what they want, anytime and anywhere via cell phones, something that is increasingly important, especially for young people.
There is a real craze for streaming which is increasingly consumed, and the Covid-19 pandemic has strengthened this phenomenon.
The largest increase is seen in the share of users who signed up for a paid streaming service (23%) during the health crisis. Conversely, 6% unsubscribed to a paper or digital magazine during this period.
Streaming has also enabled various fields in the event industry, including festivals, to now be able to publish their events with a hybrid or 100% online version.
In October 2020, the Grand Bivouac (Festival of Documentary Film & Book) took place online. They conducted a survey after the creation of their first online festival and key figures emerge :
– More than 96% were satisfied or very satisfied with this digital festival.
– And more than 78% think that the digital solution is complementary to a festival in cinemas and think that this concept could continue.
Whether it is a total alternative or complementary to the event, this solution seems to have won the hearts of users.
Changing consumer habits, reaching a younger audience, evolving technologies and market, there are many reasons to develop an OTT service.
Several opportunities for the media
Media players are aggregating more and more videos; this type of content is becoming the ultimate communication medium in many fields. Streaming this content with a fluid
and intuitive user experience is the key to the success of these players. They are therefore looking for technical solutions capable of meeting these objectives.
In addition to web, mobile and smartTV interfaces, it is necessary to use an advanced back-end solution to manage a video platform as a whole. For this, Kinow offers the most complete and efficient solution on the market.
The example of Reworld Media: the group chooses Kinow to deploy the OTT strategy for its themed TV channels
Reworld Media is today a major group in the French media panorama, having become in only 7 years the leader in thematic media. The group has chosen the Kinow solution to support the global strategy of Media365, one of its entities, on the deployment of thematic services in live & on-demand streaming.
The group wants to offer the best user experience through the most advanced technology to provide a complete video platform.
Media365's team will be able to manage this content easily using numerous functionalities: catalog management, audience analysis, configuration of payment offers and promotions, discovery periods, live broadcasting… Our turnkey solution simplifies the management of streaming platforms.
Intelligent content recommendation, simplified management of editorial content, creation of mobile and smartTV applications, everything is designed to offer the best user experience on different devices.
"We already have 5 SVOD channels. We're not looking to create a linear channel with a heavy cost to bear. The market has changed there as well. The younger generation will watch their program on their computer or on their cell phone".
Pascal Chevalier – Co-founder of Reworld Media, CBN interview
Thanks to the Kinow solution, the first thematic platform was deployed in less than 2 months.
Kinow, a turnkey OTT service management solution
Kinow builds streaming platforms to help publishers, media and broadcasters deploy and enhance their own OTT live & on-demand service across all screens.
With more than 300 video platforms deployed since 2015, Kinow enables its customers to save up to 90% in budget and an average of 6 to 12 months in time to market compared to an in-house development.
This SaaS cloud solution includes all the necessary building blocks to manage its streaming platform. Its modularity allows, according to the needs of each project, to use one or more bricks of the solution in order to offer a high-performance video service to its users.
●  Kinow Stream allows to ingest, store and securely broadcast live and replayed videos through a global Cloud infrastructure.
●  Kinow Player is a video player offering an optimal playback experience to users on all screens.
●  Kinow CMS is a powerful tool for organizing video files and adding metadata to enhance its catalog.
●  Kinow Billing gives the possibility to monetize the videos by subscription, pay-per-view or advertising with management of the billing and payment methods.
●  Kinow CRM is a solution for creating and managing user accounts and their access rights to content.
●  Kinow Analytics provides audience and e-commerce data, in order to improve marketing and content strategy.FinallyMedia players have a good understanding of the issues and benefits of online video platforms. Time savings, budget savings, simplified management, OTT solutions in the media environment are more present and allow to meet consumer expectations that are constantly evolving.